Betonmarkets is one of the first brokers that ventured into binary options trading. The company is owned by Regency Markets Ltd, incorporated in the Isle of Man.
Software & User Friendliness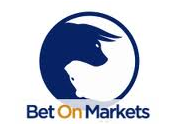 Betonmarkets has one of the most user-friendly trading platforms in the binary options marketplace. Even a first-time user can easily get a hang of the platform within a few minutes of use. The trading platform is unique to Betonmarkets.
The following options types are available for trading on the Betonmarkets platform:
a) Rise/Fall Option: With this contract, traders are betting on an outcome of the asset being higher or lower than market price by expiry. This trade type has the most flexible expiry, lasting from thirty seconds to many days. There is a variety of this option which gives a variable return to traders. Variable return simply means that traders can cash out profitable trades before expiry.
b) In/Out Option: There are four outcomes for this trade on Betonmarkets. The asset can end between or outside the price barriers, stay between or go outside the price barriers.
c) Touch/No Touch Option: The classical Touch/No Touch option is a bet on whether the touches the chosen strike price or not.
d) Higher/Lower Option: With the higher lower option, traders must select a strike price and then bet on whether the asset will end higher or lower than that price by expiry.
e) Run Bets: These are extremely speculative, high-risk bets with ultra-short expiry times. There are several varieties of the run bet. The run bet Up/Down trade has a bet expiry of just 5 ticks. There is also a run bet that pays the trader 10 times his staked amount if the last digit of the asset is correctly predicted after 5 ticks. There is also a trade that pays the trader 10% profit if he can predict what the last digit will not be after 5 ticks.
Visit Betonmarkets Website >>Open a free Live Account >>
Asset Index
Betonmarkets offers the following assets:
a) Commodities: Gold/USD, crude oil, silver.
b) Currencies: EURUSD, GBPUSD, USDJPY, GBPJPY, EURGBP, EURJPY, EURSEK, USDCAD, USDCHF, AUDUSD, USDPLN, NZDUSD.
c) Indices: Indices are designated by their countries of origin. Indices traded on Betonmarkets are Canadian 60 Index, French Index, Spanish Index, German Index, US Tech 100 Index (Nasdaq), Wall Street Index (Dow), US 500 Index (S&P), Swiss Index (SMI), Japanese Index (Nikeei 225), Hong Kong Index, Swedish Index.
d) Random Indices: This is a set of global indices chosen at random.
The minimum investment amount on Betonmarkets is $10.
Security & Reliability
Betonmarkets is said to hold licensing from the regulatory authorities in the Isle of Man and Malta.
Bonuses and VIP Program
Only a one-time coupon of 20 pounds or its equivalent can be applied to a new account. Not all new accounts are granted this bonus as the coupons are not always available.
Special Features
The only special feature worthy of note is that Betonmarkets has the most advanced charting system of binary options brokers that function as market makers. Traders have access to interactive charts on the trading platform.
Betonmarkets has a free ebook giveaway that teaches traders how to use the Betonmarkets platform.
Deposit and Withdrawal
Betonmarkets has the most extensive options when it comes to methods of funding and withdrawal from accounts. Some payment options are specifically constructed for traders from certain regions of the world.
1) Credit card/debit card: The minimum deposit is $10 while the maximum is $10,000 at a time. Cards accepted on Betonmarkets are MasterCard and VISA. Deposits are instant.
2) Electronic payments: Minimum deposit is $5 for Liberty Reserve, Neteller, Webmoney, Moneybookers or Moneta, and $10 for Ukash, iPoint, InstaDebit or ClickandBuy. Deposits are instant. There are other customized payment e-wallets for Indonesian clients.
3) PayPal is available to certain countries.
4) Western Union is another option. Minimum amount that can be deposited is $0 while the maximum is $3000.
The sum of between $25-$100 minimum and a maximum of $10,000 can be transferred using bank wires. Traders are expected to use the same method for funding and withdrawals. Traders can operate their accounts in multiple currencies.
Support
Traders can access customer support on Betonmarkets in the following ways:
1) Live chat
2) Email: An online form is available on the Betonmarkets website which sends the message typed in it in the form of an email.
3) Direct Helpline: +356 21316105 or +356 21315791
4) Fax: +356 25401037 or +44 207 6813557
Our Opinion
Despite the ambiguous nature of its regulation, Betonmarkets has been able to live up to its billing as one of the pioneer brokers in the binary options marketplace. There are more trade contracts with Betonmarkets than there are with any other broker, giving traders plenty of flexibility and freedom to choose the option trade types that they are most proficient in. Traders also have plenty of choice when it comes to choosing payment methods that suit them. Even traders from countries which get rejected on some payment platforms will find a home on Betonmarkets. The customer support is responsive and settlement of withdrawals is usually prompt as are funding of accounts. The only area where Betonmarkets needs to take a very critical look is in the area of the security of its trading platform. There are at least three cases known to the review writer of accounts that have been hacked and trading funds stolen. This may not be unconnected with the multiplicity of payment methods on the Betonmarkets platform. Some of these payment methods lack the necessary security apparatus to prevent hacking and phishing attacks, and it is necessary that Betonmarkets looks into this so that its reputation built over the years is not tarnished.